The Official Uganda Marathon - An Adventure Like No Other - 2019 Race Results!
All the action from the week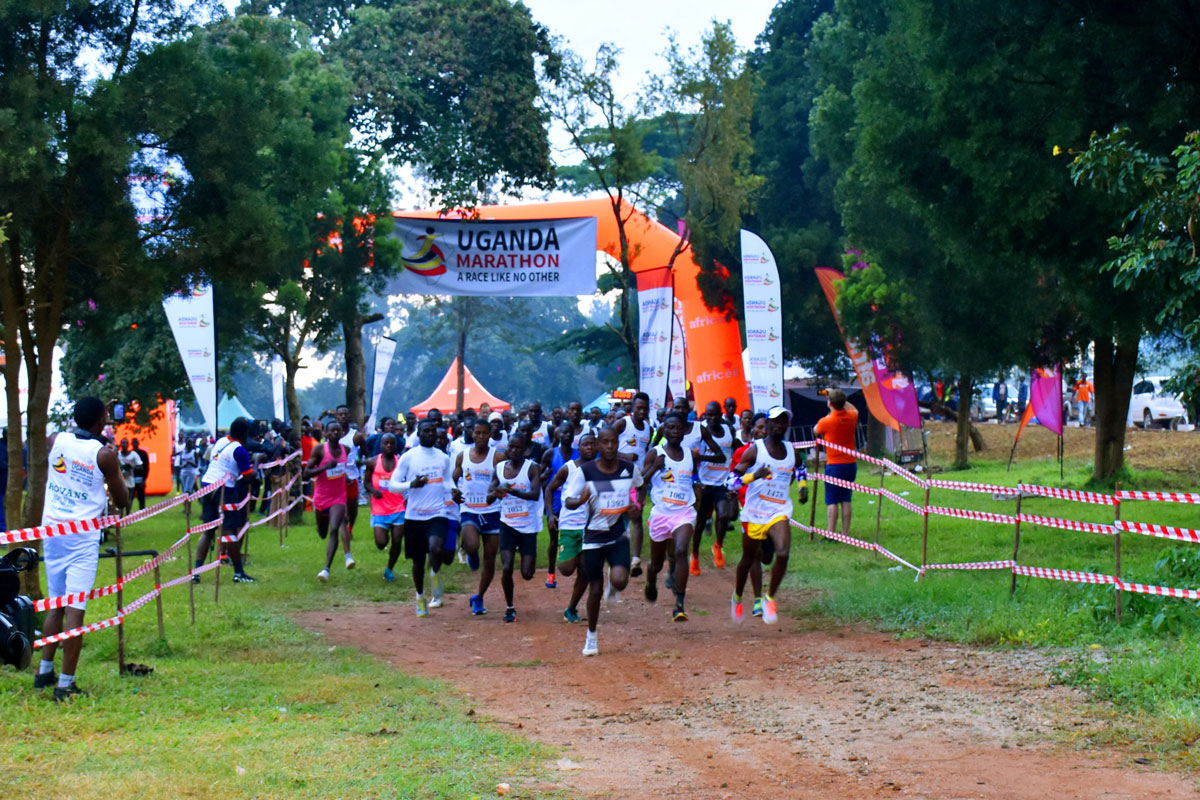 The Uganda Marathon is a week long festival
200 participants from all over the world came together in one small town in Uganda. Masaka – the home of The Uganda Marathon.
For one week, these legends learn about the hopes, challenges and dreams of the community here.
Spending time working with local community projects. Seeing firsthand how their support is changing lives.
Getting under the skin of what life is like in Uganda, and becoming part of the family here.
Culminating in a Race Like No Other
After a week of intense activity – of participants challenging themselves, working hard alongside the community, and an endless supply of dance, music, food and art – it's time for the race.
A tough, but rewarding course. 10k, 21k or 42k of rolling red earth tracks. Across hills and valleys. 5,150 runners – from Uganda and across the world – coming together. To run shoulder to shoulder. Laughing and smiling. This isn't a race about personal bests. It's a celebration of community and helping one another.
Our last runner crossed the line in 9 hours 30 minutes. And we waited to cheer them across the line. Because The Uganda Marathon isn't about how fast you can run, it's about how much you can experience. How many people you can help.
Which means that the most important result is this..
The amazing runners and participants in The 2019 Uganda Marathon have raised £164,130!
That's 15 fully funded sustainable community development projects. Plus classrooms, latrines, clean water, and livelihoods secured all over Uganda.
This is their legacy that will continue for decades. THANK YOU.
And finally, to culminate this week long festival of community, running and friendship on the Equator: on Saturday June 1st, the starting gun for the 5th Uganda Marathon fired. 5,150 Ugandan and international runners took off for A Race Like No Other!
Here are the official Uganda Marathon 2019 Race Times for the international participants. The full results and positions for all runners are being published locally and will be available on our website in as soon as possible – we wanted to get the international results out for the week long participants without any further delay however!
Can you spot yourself or your friends in there?
Think you can beat these times and do better? Come and take part and take on one of the toughest marathon courses in the World!
Next year, it could be you on this list with your finishing time from A Race Like No Other!
Let's get social! Stay up to date with amazing news and photos from Uganda, plus race tips and more: